When we talk about the wavemaster punching bag, we must know the Century LLC first. Based in Oklahoma City, Oklahoma, Century LLC is a renowned manufacturer and distributor of fitness and martial arts equipment and apparel. Century's variety of products caters for sports and physical activities such as a fitness stretching and yoga, mixed martial arts, boxing, and kickboxing. Among their popular products are the mixed martial arts weapons, fitness DVD guides, gloves, uniforms, achievements shields and badges, sparring gear and more importantly for this read, training bags.
But, there are questions you must like to read first: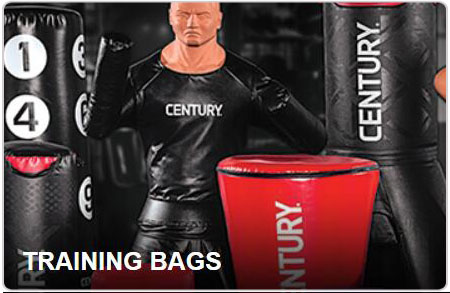 What is the best series punching bag of Century?
Advantages of the Wavemaster punching bags have?
How to choose the best fit model?
Problems should attention when buying?
As we know, the Century LLC has proved time and again to be the industry leader in the provision of mixed martial art training gear since its inception in 1976. The high-quality and reputable Wavemaster punching bag just accentuated this reputation. These series of punching bag from Century has been designed to accord mixed martial art enthusiasts, novices, and professionals the best training experience. And the Top 4 model wavemaster punching bag you "Can Not Miss" should be:
4 Best Century Wavemaster Punching Bags
Whether you are engaging in mixed martial arts to learn matters of self-defense or you are looking to go pro in the MMA realm, the Wavemaster series of training bags will take you to your intended destination. Each bag in the series is well designed and manufactured to enable users to sharpen their kicks, strikes, and punches. Herein we take an in-depth look at the Wavemaster series, with the aim of helping you determine the best punching bag for your needs.
A Candid Top 4 Century Wavemaster Punching Bags Review
The Original Wavemaster Freestanding training bag is among the most popular free-standing punching bags in the market. Being a free-standing punching bag, it accords users the best punching and kicking exercise experience, whilst being forgiving. More importantly, just like it is with every other free-standing punching bag, it offers more user safety. Since it is not hanged from the ceiling or any other raised platform, there is very little risk of the bag falling and hurting the user.
#1. The Original Wavemaster – The Best Seller Freestanding Training Bag
This Original Wavemaster not only confer the traditional benefits of free-standing punching bags only. It has its own unique design, which means it comes with its own unique features. It is these unique features that have made it among the best-selling free-standing punching bags in the market and the best-selling Wavemaster.
The Original Wavemaster Features:
Some of the features that make this Wavemaster model the best option for many include:
–    Adjustable Height Feature –
Few freestanding punching bags come with this particular feature. Nonetheless, the feature has proved to be quite beneficial as users are capable of adjusting the height of the punching bag to suit their own height needs, improving the user experience. Whilst using the Original Wavemaster, one is capable of adjusting the bag between seven height from 47″ and 68."
–    Force Absorbing Foam Fillings –
The punching bag is also filled with foam fillings that help to distribute the force of punches and kicks. This is important as it provides for a high-quality user experience as the bag bounces back fast, improving the overall stability of the bag.
–    Round Water Filled Or Sand Filled Base –
The supporting base of a freestanding punching bag is one of the most important aspects of every freestanding bag. This section of the bag has to provide the requisite stability to ensure that you have a stellar exercise experience. To this end, the Original Wavemaster can be filled with water or sand to attain a weight of 300lb. However, filling it with sand provides the stellar stability that makes it very easy to bring out the best experience. Additionally, the round shape makes it easy to move the bag from one place to another by rolling it on the base edge.
–    Designed For Multipurpose Use –
The original Wavemaster comes with a heavy-duty vinyl cover that is exceptionally resistant to wear and tear making it very durable. You can punch and kick the bag years on end before seeing the first signs of it giving in to your knocks. As such, it is amply designed for boxing training as well as for honing kicking skills. More important is that the bag will last quite long and provide value for money.
–    The Most Affordable –
Speaking of money it is worth noting that despite the high-quality design and build, the Original Wavemaster is the most affordable in the Wavemaster series as well as in the freestanding bag market.
Owing to its combination of features, this Wavemaster offering is one of the best punching bags to begin your training with. The only caveat of using these bags is that they tend to produce sound when they move whilst you use the bag. However, these can be easily solved by placing it on a mat, which reduces the bag's movement as well as the resulting sound.
TIPS:
I would definitely recommend this product for people below 5'11" who want to do some heavy bag work, or incorporate this into a cardio workout. For people about 6′- 6'1″+, I would recommend the XXL below or a larger bag.
#2. Wavemaster XXL Punching Bag – The Most Commonly Recommended Option For Professional Training
The Wavemaster XXL training bag is not just a simple upgrade of the Original training bag. It features a rethinking of training bag design philosophy, thus providing a more professional punching bag and inadvertently, a more professional training experience. For instance, the overall designed is honed for it to withstand high force punches and kick, making it the highest rated Wavemaster available for users in the market.
The Wavemaster XXL Training Bag Features:
Among the features that make this option so highly rated include:
–    Durable Vinyl Cover And High-Density Foam Filling –
To withstand the forces that a professional punching bag is subjected to, the XXL is covered with a heavy-duty vinyl cover that is designed to withstand continuous punches and kicks. Additionally, the high-quality foam fillings provide efficient distribution of forces, thus providing superior user experience. Crucially, the design and build of the bag ensure that the bag lasts quite long.
–    Extra-Large Punching Bag Surface –
The bag is built to offer the best training experience for even tall individuals – around 6′ and well-built guys. The bag itself measures 69 inches tall, whilst the diameter is 18 inches. Consequently, the XXL has among the largest surface areas on nay freestanding punching bags in the market. The extra-large surface area provides a better training experience, thus making it easier to hone your skills.
–    Low-Profile Base –
However, despite its extra-large size, the XXL has a low-profile base that makes it easy to move around it whilst practicing your kicks and punches. The base itself can be filled with water or sand, which improves the weight distribution of the bag whilst also increasing stability significantly. While you can fill it with water, filling it with sand is a far better option as it becomes more stable.
Owing to these robust features, the XXL bag is among the best training bags for professional training. Additionally, it is among the most popular gym training bags in the market as it is able to withstand the abuse of daily punches and kicks from strong individuals.
– Size: Bag 10.5″ Diameter X 40″ Tall; Base diameter-22″
– Weight: Approx. 170lbs when filled
– Colors: Blue and Black
– Four different height adjustments from 53.5″ to 65.5″
A very nice filled bag with right impact resistance, ideal for beginners and strong children. The adjustable height makes it excellect for whole family numbers do light fitness workout. Not too big nor bulky, works great for small space room and department.
The base is sturdy enough for an adult to get a good work out,  you can filled with water or sand, but sand-filled will be more stabler and less slip.
Not fit for power people who has heavy punches and kicks. Not recommend for serious karate or MMA fighters' training. If you are a hard hitter, you'd better choose another similar wavemaster bag for heavy hitting.
But if you have small room for speed and cardio workout, this is best choice for money.
Century has not neglected children; it has produced a punching bag that suits kids – The Kid Kick Wavemaster. This training bag is designed to offer kids high-quality training and exercising experience of kicking and punching, whilst at the same time ensuring maximum safety for the kids. In many regards, the patented Kid Kick Wavemaster is the best punching bag for kids to practicing mixed martial arts, boxing, taekwondo and related sports.
The Kid Kick Wavemaster has several features that make it amply suited for kids, among them being:
–    Height Adjustment –
The Kid Kick has a four height adjustment feature that allows users to adjust the height to meet their needs. Crucially, this feature allows the training bug to adjust its height with the height of the kids as he or she grows. Thus, parents do not have to purchase a new training bag every so often.
–    High-Quality Durable Nylon Cover –
The Kid Kick is meant to last all through the kids' childhood. With this in mind, Century has designed this particular training bag with durability in mind. It comes with a durable nylon cover that can withstand the punches and kicks of a kid, with suffering wear. In addition to the high-quality cover, the bag is filled with high impact foam that distributes forces evenly, thus providing a safe and soft punching or kicking experience for the kids.
–    Low Profile Base –
Considering that many of the kids using this training bag will be short, it is important for it to be as ergonomic for kids use as possible. The low profile base on the Kid Kick meets the ergonomic requirements for kids use. The base does not interfere with the kids' movements, whilst at the same time, it provides ample stability. With regards to stability, the base can be filled with water, or sand, both of which firm the punching bag to it position. When the base is filled, it weighs about 170 pounds.
The design of the Kid Kick is revolutionary in that it provides kids with a bag to train with, that has comparable characteristics as punching bags used by adults. Additionally, superior design and manufacturing ensure that the punching bag can last the entire childhood of its users, which provides great value for money. The Kid Kick is especially great for use by kids younger than 9 years. However, depending on the level of training, kids of ages 11 to 13 years may also find this bag quite useful.
Most Popular Century Free-standing Punching Bags in The Market
For best rated standing bag, the Century is the most popular brand in the market, and they still have other models for various use. Here is a list for you choose directly:
Related Punching Bags For Other Needs: