The modern home is light and airy with plenty of statement pieces carefully placed throughout the premises. In fact, you may even find a contemporary modern home that features a hanging hammock and a punching bag. Most commonly, punching bags are hung in the rafters, but a more solid way to get a workout at home would be to use the best free standing punching bag. These bags offer the same perks as their hanging counterparts, but they're fixed with a heavy base in one location.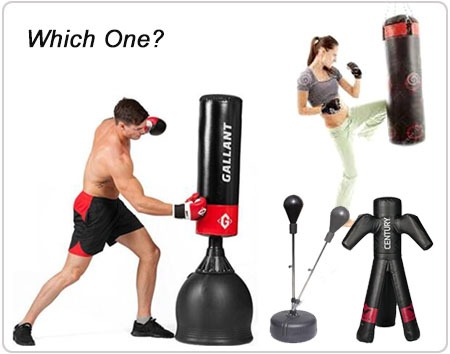 Why should you buy standing punching bags for your home, you ask?
If you know all the benefits of having a free-standing bags, then, which one is the best to buy?
What type you should choose when buying?
First, we will give a short comparison of the Most Selling standing bag, the Best Reviewed free-standing bag, "POP Brand" and the Hot Picks models in the market, so to help you get the quick overview of best free standing punching bags on sale.
Top 6 Best Free Standing Punching Bags
If you're trying to learn any kind of combat sport or martial art, then you're probably already looking into some kind of punching bag. There are a variety of styles out there, and different people swear by different styles. Each one does offer different benefits and drawbacks, making it seem difficult to decide what kind of bag to go for.
Luckily, there are some bags that lend themselves well to certain combat sports and martial arts, and help train with specific aspects. So by having a solid understanding of each kind of bag, and understanding how your own training is likely to progress, you can get a good idea of what kind of bag is best for you.
Main Type Standing Bags for Different Training
For most people, a free-standing bag is the way to go. These are standing heavy bags that stand upright on a stand rather than hang from the ceiling from a chain. The base stand is filled with either sand or water, which gives the bag enough weight to stay still while it's being punched and kicked.
The beauty of these bags is that they don't have to stay in one place. While they might not be the easiest things to move once you've filled the base with weight, the fact remains that they can move. A bag that's hung from the ceiling obviously can not.
Here are reviews of the top 4 different type standing bags for your reference.
1. Most Common Standing Punching Bags
You also won't have to worry about damage to the ceiling, the bag, or your body. When a bag hangs from the ceiling, you can't simply leave it there. If you do, the sand begins to situate itself at the bottom, creating a harder surface the lower you go. If you're not aware that the sand has shifted, you could find yourself punching what feels like a rock! And of course, the damage to your ceiling over time is obvious.
With a free-standing bag, you never punch the sand. And of course, the bag isn't hanging from the ceiling, so there's no damage there!
Century Original Wavemaster – Best Selling Beginners Punching Bag
Century Original Wavemaster is the first Most-Selling free-standing punching bag we recommend, you can buy it less than $140, very affordable price for beginners.
7 Height Adjustments: Best choice as one beginner bag, just buy one for home, you can change the height for various punching and kicking training. If you have big children at home, they also can use this bag for karate training with their growing up.
Comfortable Foam Filled: Filled with foam fillings that help to distribute the force of punches and kicks. Not only longer the bags' life, and also protect your hand and fingers when your punching heavily.
Review: The Most Affordable standing punching bag in the market. Speaking of money it is worth noting that despite the high-quality design and build, less than $150, the Original Wavemaster is the cheapest in the Wavemaster series as well as in the freestanding bag market.
This bag can hold max 300 lbs of sand in the bag base. Once done, you will have to tip the bag on its edge (not side) and roll it where you need to. This will make for a rock-solid bag that you can kick and punch the crap out of, and the thing will not move much at all, unless you have slick floors, place a thin foam mat under it.
Note:
This product is recommended for people below 5'11" who want to do some heavy bag work, or incorporate this into a cardio workout. For people about 6′-6'1″+ I would recommend the XXL or a larger bag.
2. Human Dummy Punching Bag
These types of free-standing punching bags (also known as BOB punching bags) are shaped like a human torso and head, and generally placed on a nondescript plastic stand. These bags are generally considered the best choice if you practice a style of martial arts that involves a large number of strikes. This is because the shape of the dummy allows you to practice your aim and power.
The
downside
of
a human dummy bag
is that when you get them heavy enough that they don't move from kicks and punches, then it becomes incredibly difficult to move in any other way, as well. After all, you've made it heavy enough that it stays still after you've kicked it with all your strength. Are you really going to want to push it into the corner after a hard work out?
Still, if you do a lot of striking, this bag is probably best. Let's check it up:
 Century BOB XL with Base Unit – Realistic Mannequin Bag Nice for Precise Striking
Box 1 Torso approx. 44.5″ X 22.5″ x 11″ weight is 28.5 lbs
Box 2 Base approx. 48″ x 24″ x 16″ weight is 18 lbs
Multiple height settings
High-strength plastic body filled with urethane foam
Round base easily for transport; 270 pounds of water or sand
Excellent for home, apartment, school, gym use, and aerobic boxing. Perfect every punch and kick in your arsenal.
As people say: Unlike most heavy bags, the BOB Body opponent looks like a real person, have a life-like face, shoulders, chest, and stomach with six-pack. As a result, it's easier than ever to get motivated for your sparring session, with a long torso creating more striking surface for body shot training.
Note:
Do not recommend using your bare hands as the texture of BOB can rub or irritate your skin after a few hits. Not a perfect heavy bag replacement, but excellent for accuracy training.
3. Grappling Simulator Punching Bag
In spite of its name, this type of bag is actually somewhat poor for practicing strikes and punches. It's not impossible, of course. The bag is human shaped, though more like a stick figure rather than the sculptured look of the BOB punching bag. The stick figure stands spread-eagled, with a stand coming out of the back almost like an extra leg. This leg is filled with sand or water, in order to provide the weight.
Youth V.SPAR.2 – Special Design for Martial Arts Techniques Practice
As you might suspect from "human grappling", this bag is designed to help practice grapples and take downs. This is good for martial arts such as Judo and Wrestling, which focus on those types of maneuvers. The weight can also help you strength train, and you can fill the base with more and more weight as you continue to get stronger.
The first grappling simulator to stand upright
Great for Martial Arts, MMA, Judo
Works for takedowns, holds, arm bars, leg locks and reversals
As it is described: The VS.w is the first grappling simulator to stand upright to allow for every upper or lower body takedown imaginable. Great for the Mixed Martial Artist, wrestler, takedowns, judo athlete can perform a full range of combination takedowns or follow through to holds, arm bars, leg locks and reversals.
As an adult, for standing attacks with any sort of power it's going to topple a lot. At the same time it's great for inside leg kicks and sweep kicks. The main use for this should be for sweeps and take downs.
Of course, if the combat sport you practice is strike focused, than this type of bag is fairly limited in how useful it is. It might help you train with body shots, but even so, you'd be better off with the Versys Fight Simulator, it can be very useful for stand-up and ground training.
And now you will see a multi-purpose Versys Fight Simulator for Stand-up and Ground Training. The Versys dummy is the best thing hands down for BJJ drilling and solo practice, especially when you are beginner BJJ students.

The bag is filled with foam, but is solid enough to not bend in the middle.
The base is all sand, great for upstairs apartments, wood floors, carpet, and closet storage. It will bend at the joint between bag and base but not too far.
Ideal for both stand-up and ground training.
Combines the uses of a standard freestanding bag with those of a grappling dummy.
This Versys fight simulator can provide you with the most realistic workout next to partner training.  The movement of bag improves timing and reflexes when striking.
With this simulator, you can do a multitude of training like: dragging, knee strikes, sit ups, leg lifts, resistance band workouts. Tough and tall, and great for any kind of cardio boxing. Slide it into a corner to avoid knocking it over.
It's fun and so cool, isn't it?
Go and buy this multi-use standing bag now!
4. Floor Standing Speed Bag
Everyone knows what a speed bag is, it's the favorite bag of Hollywood! Any time you see a television or movie where someone is training to fight hand to hand, there will be a scene of them quickly laying punches into a teardrop-shaped bag that hangs from the wall. The faster they are, the faster the bag thumps against the wall and swings back in order to be punched again.
A floor punching bag functions in the exact same way. The only difference is that instead of hanging from a board, on the wall or ceiling, the bag sits on a somewhat flexible base. The base is usually long and thin, which allows it to be more flexible than some of the other bags. The long, thin base tapers into a much wider base, which is then filled with sand or water.
Adjustable height
Easy to assemble
Easy to fill base accepts water or sand
Freestanding spring-mounted design bag perfect for improving hand/eye coordination, speed, agility. Great upper body workout. Not intended for strength training.
This one is Much more durable, and Taller than the other bags in the market. The base is sturdy, and the reflex shock absorbent portion is responsive and built to last. The bag is also well made and hard enough that it requires gloves for some people. The bag May become loose and need some duct tape to fix after years use.
If you need a speed bag, then you already know you need one. There's no mistaking the purposes of this bag!
Ultimately, martial training is a deeply personal experience. Everyone trains a little bit differently, and so everyone needs a slightly different tool. Make absolute certain that you're paying attention to what you have available. That's the only way you'll ensure that you have the proper tools to help you train to the peak you want to reach.
Let's take a look at some advantages! And then you will understand what kind of standing punching bags is right your need.
What Are The Advantages Of Buying Standing Punching Bags For Your Home?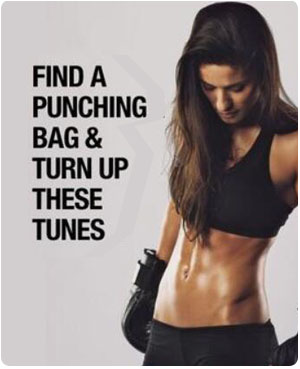 Blow Off Steam
How many times in a given day do you feel like punching your boss, co-worker or the guy that cut you off in the supermarket checkout line? If you know what that feels like, then you also know that somewhere along the way, you'll need to release your pent-up anger or you'll start to lose your sanity.
Learn Self-Defense
If you live in the city, you know how easy it is to get attacked out there. You don't need to know Taekwondo in order to protect yourself in the world. Jabbing and punching bag gives you all the strength and movement you need in order to learn self-defense. Not only will you feel better about yourself, but you'll feel more at ease out in the real world knowing you can defend yourself or loved ones.
Choose one of the Century bags below to enjoy your stable training! Hand-eye coordination by Reactor bag, power stand-up and ground training on Versys Fight Simulator, practice takedown and martial arts techniques with Youth V.SPAR.2, and realistic feeling BOB mannequin bag for any you want to do.
Here is a quick checklist for your convenience:
It Won't Hit Back
The problem with a hanging punching bag is that it hits back. Every time you hit the bag, it swings back and forth until you get hit in the eye or somewhere else. The fortunate thing about a standing bag is that it doesn't offer resistance and you can take out all of your pent-up anger and frustration without getting hit back.
Get In Shape
Long hours sitting in an office won't give you the workout you need, and after several hours at work, it's very likely that joining a gym is simply off the table. A standing punching bag at home not only allows you to de-stress, but stay in shape and blast off those calories.
Most people join a gym when they need to get into shape or simply build muscle, but the fact is that gym memberships can become expensive, especially when you're committed to paying on a monthly basis. A standing punching bag is a one-time only fee that you need to pay in order to enjoy your bag for years to come. The Century Wavemaster XXL can endure any power punching and kicking, be the best training bag for big and tall person without swings and hurts.
Size: Bag 10.5″ Diameter X 40″ Tall; Base diameter-22″
Weight: Approx. 170lbs when filled
Colors: Blue and Black
Four different height adjustments from 53.5″ to 65.5″
Doesn't that sound a lot cheaper and easier than going to the gym? If you want to do fitness workout at home, the Aerobic Wavemaster with high 4.5 star rated standing bag is a best choice, you can buy it less than $140 and have a wonderful workout option.
The adjustable height makes it excellent for whole family numbers, this nice filled bag with great impact resistance, good for beginners and kids. Very useful to do light fitness workout and speed training. Space-saving size, fits most small departments well.
If you are not a  hard hitter, or need serious Muay Thai or MMA training, this Aerobic Wavemaster is best choice for money.
Best Brand Century Standing Bags Overview
For the freestanding heavy bag, the Can Not Miss brand should be: Century, most of the hot selling and to rated bags are Century bag, they have different series and models for various needs. Whatever you want to do, whoever you are, you can find one century bag for you train target.
Here is the list of hot picks Century Standing Bags for you to choose:
| Photo | Title | Price | Buy |
| --- | --- | --- | --- |
| | Best Seller for Beginner - Original Wavemaster Punching Bag with Height Adjustment | $199.99 | Buy on Amazon |
| | Best Rated for Professionals - Century Wavemaster Freestanding Punching Bag with Large Striking Surface | | Buy on Amazon |
| | Best for Ground Striking - Versys Fight Simulator and Most Versatile Bag for Stand-up and Ground Training | $299.99 | Buy on Amazon |
| | Best for Precise Training - Century BOB Mannequin Dummy Bag with Height Adjustment | $369.99 | Buy on Amazon |
| | Best Reflex Bag - Everlast Compact Speed Ball with Flexible Base | $139.99 | Buy on Amazon |
In Conclusion
It's possible to get fit, blow off steam, and learn to defend yourself from the comfort of your own home using a punching bag. If you choose to invest, it's one investment you won't regret!
Related Punching Bags You May Need: