Boxing is a great way for you to get the exercise you need to stay fit, or even make a living as a professional. To get into boxing, you will need to have the right equipment, chief among them — boxing gloves.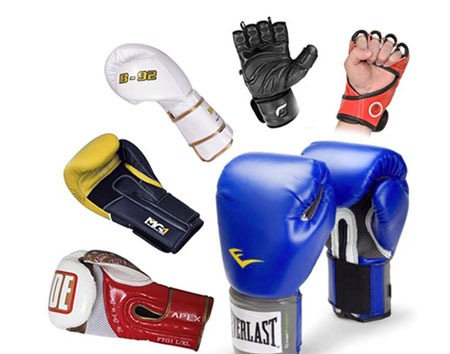 But when you search in Google or Amazon, you may have the same problems like me:
So many " Top 10 xxxx gloves Reviews" on different site, which one I should check?
Countless of thousands of results for "xxxx gloves"
……
Little of boring?
Yeah, that's why you need come our letspunching.com, all thing will be different, you just think about "what type gloves you need", and then, find it in this article, and buy.
No more LONG guide, No more bored CHOICE, just get the niche pairs fit your needs.  And here is an overview of best heavy bag gloves list for quick check, for Time Saving!
Top 5 Boxing Gloves List
After you read the table above, you may strange why there is no Best Selling Everlast Pro Style Training Gloves? Yes, we know, the Everlast gloves are cheap price, but most people say these gloves are very small and not so durable.
And we thinks so! These gloves are not the best price and performance rate gloves in long-term, that's why we didn't count it in our list.
If you need further details about which one fit you better, nor need check more reviews and tips about different trainers, below you will find a comprehensive guide on buying the right boxing gloves for heavy bag training.
Review Types of Heavy Bag Gloves You Can Choose From
There are different types of boxing gloves out there; read on to find out more about each type, as well as whether they can be used for heavy bag training.The main type of gloves you can see online may about:
Punching gloves for heavy bag training or workout.
Multi-use gloves for bag training and sparring
Sparring gloves, MMA gloves, UFC gloves, Muay Thai boxing gloves
Competition gloves
Half finger gloves
And now we will show the different feature and function gloves for various needs.
---
#1. Lightweight Bag Hitting Gloves
Bag gloves are specifically designed for use in hitting the heavy bag. In the past, these gloves used to be thinner and much lighter than competition gloves. This meant that they offered less protection to the boxer's hands. Furthermore,  the lightweight nature made it possible for user's to punch much faster than they could in a boxing match, when wearing heavier competition gloves.
Nowadays however, heavy bag gloves are designed with more padding so as to protect the user's hands. This additional padding also ensures that they last longer with regular use, as it takes longer to wear out and compress. These gloves are the best for use in heavy bag training by both amateurs and professionals. Here is the most rated gloves for punching heavy bag:
Venum products are widely recognized as the best training equipment in the industry. These gloves are pricier gloves than Everlast and WAY, but it valued, you can use it to hit the bag harder without fear of my wrist support not being there. And the Venum gloves in general seem to be a bit bigger than other brands but the quality also seems to be better!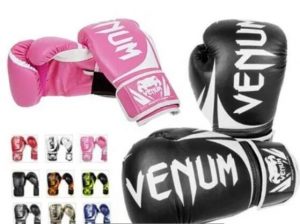 ♥  Great durability and performance
♥  Reinforced palm for increased safety
♥  Triple Density foam for enhanced shock absorption
♥  And the Pink color is nice for girls use!
Review:
The Venum Challenger 2.0 Boxing Gloves  is perfect lightweight performance boxing gloves, an affordable glove with no compromise on quality, offering exceptional value for all levels, from beginner to intermediate.
Note: If there is anything wrong with the gloves you received, the customer service is great.
---
#2. All-Purpose Training And Sparring Gloves
These gloves are designed to be used in both, bag training and sparring. Their all-purpose nature means that they don't accurately cater to the specific needs of users as far as heavy bag training is concerned. They don't have as much padding to protect the hands of boxers who usually put a lot of power behind each punch. Furthermore, their light padding breaks down much faster as compared to actual bag gloves.
Although it might seem like you will make savings by choosing all-purpose training gloves for use in both sparring and bag training, their apparent drawbacks cannot be ignored. This is why it is recommended that you purchase separate pairs of sparring and heavy bag training gloves.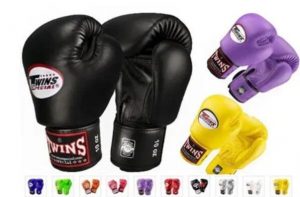 ♥  Comfortable and Soft; Wrist & Hand Support
♥  Twins more comfortable, higher quality, more durable and just as protective but with more feedback
♥  The gloves also pop very loud on the heavy bag, Thai pads and mitts.
Review:
This all-purpose Boxing Gloves are great for Muay Thai, Kickboxing, Thai boxing, MMA, Mixed martial arts, UFC training and practice.
The 8 and 10 oz gloves are designed for competition bouts or bag/pad work, bag work, sparring.
Note: People complain about these gloves being big and pillow, but that's just not the case. They are wider than other gloves sure, but they aren't nearly as big as some of the other gloves I have used.
---
#3. Professional Sparring Gloves
Sparring gloves, as previously mentioned are designed for use when sparring with other boxers in the ring. These gloves come with more padding to ensure that boxers do not unleash their full potential on training partners; as such, they protect both boxers. Sparring gloves should be around the same weight as the competition gloves you will be using to help you get used to the weight, and its effects on your technique and speed.
The weight rating on sparring gloves should match up to the weight category of the user. To emphasize, these gloves should not be used for bag training as they are not designed for this purpose.
Just for the perfect gloves, we have compared gloves from
Fairtex, Venom, RDX, Revgear and Hayabusa
, looking for a lightweight sparring glove. What you should pay special attention is:
how them fit the fingers of your hands
.
If you need to buy the best sparring gloves, the Hayabusa Tokushu should be the Best Choice: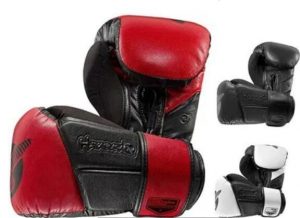 ♥  The typical Hayabusa wrist seal is great and protective.
♥  Have the sweat wipe on the thumb – Brilliant!
♥  The 12 oz feel so light and well-balanced. 16 oz great for training never make you down.
♥  16oz and 16+oz are special for Sparring Use.
♥  Red, Black, White 3 color to choose.
Note: they're like sledgehammer heads on the end of arms compared to these cheap brands in the market. So much fun with the Regenesis in sparring! And zero forearm pain.
In addition to the above, types of boxing gloves, you might see some boxers using MMA gloves for heavy bag training. This is quite risky as these gloves do not have the necessary amount of padding to protect your hands and wrists.
Anything We Miss?
Yes!  There must special gloves for children!
#4. Boxing Gloves Special For Children
The most important reason for wearing the right heavy bag boxing gloves is for your own protection; the bones in the hands and wrist are fragile and may be injured by the punching force. Heavy bags tend to be quite heavy and solid, weighing around a hundred or more pounds. Repeatedly pounding the bag can seriously hurt the bones in your wrist and hand, ultimately impacting your ability to continue practicing.
If you have kids do punching work, and there are professional safe gloves for your reference: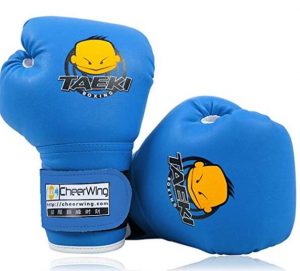 ♥  Size: 9″ x 6.3″
♥  Unit Weight: 4oz / pcs
♥  Suitable Group: 5-10 Years Old Kids
♥  Made of high-quality material, they are durable for long-term use.
♥  These are awesome for the money, and are surprisingly well-made.
Review:
These kids' boxing gloves not for soft teddy bear or dog toy, have full stuffed for hitting real bags. Highly recommend to anyone who has kids wanting to try boxing or using a punching bag!
As we know the importance of wearing the right heavy bag gloves, next we should talk about the how to choose the Right gloves for different uses and different people. If you are not sure about which one fit your needs best, keep reading for the gloves buying guide and get further information.
---
Factors To Consider When Choosing Boxing Gloves
Heavy bag training gloves are usually designed with a generous amount of padding to ensure that your wrapped hands are protected even with repeated punching. Furthermore, wearing the right gloves helps you execute the correct form around the wrist area, when punching.
A boxer's hands are definitely rated as their most valuable assets. Injury can lead to an extended period on the sidelines as you wait for them to heal completely. In the worst case scenario, hand injuries may mean that you never get to fight in a boxing ring.
Whether you will be using a heavy bag simply for exercise, or to train for competitive boxing matches, it is essential that you protect your hands by using the right gloves.
Now that you know what types of gloves are available out there, let's look at the considerations to keep in mind when shopping.
The Gloves Size
A comfortable fit is paramount to having a worthwhile experience when using boxing gloves. It is worth noting that size and weight are treated separately when it comes to boxing gloves. There are three different boxing glove sizes available i.e. small, medium and large. The size of your hands usually determines the size of the gloves you should purchase.
It is vital that you find perfectly fitting gloves, to ensure that you enjoy maximum protection. Wrong fitting gloves that do not comfortably fit your fingers present a higher injury risk.
Right Weight Gloves With Appropriate Padding



Boxing gloves come in different weights as determined by the amount of padding used. The weight of boxing gloves varies from around 8 oz to 20 oz. The intended application plays a significant role in your choice here. For instance, competitive boxers are best suited to using 10 oz gloves to ensure they get maximum impact. On the other hand, 16 oz gloves are best for sparring and for training as they provide the necessary protection through the additional padding used.
Since the weight of the gloves should correspond to the weight of the boxer using them, female boxers are best suited to using lightweight gloves, around 12 oz.
Durable and Comfortable Material
Boxing gloves are made using different materials. The materials used on the gloves influence their durability. Boxing gloves made of leather tend to be the most durable. However, they are also the most expensive.
#5. Durable Half Finger Gloves
Ergonomic Design is another consideration to keep in mind when shopping for boxing gloves is the design. Gloves designed with a Velcro fastening system are best suited for use in training. This is because they are easy to put on and remove. On the other hand, boxing gloves designed with a lace fastening system are best suited for use in competitions. This is because they can be snugly fastened onto the hand and wrist, for a solid fit.
If you need a convenient half finger Velcro Training gloves, RDX Maya Training F12 should be the best picks, you can check more details below:
RDX Maya F12 –

Durable

Half Finger Velcro Leather Training Gloves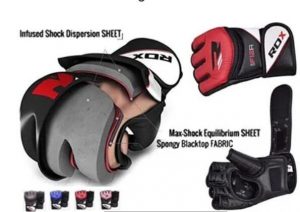 ♥  Resilient Maya Hide synthetic construction for durable and long-lasting
♥  Quick-EZ Velcro closure gives a comfortably snug fit and supports the wrists
♥  Hand-comfort and breathability, no stray threads, no pinching, no irritating seam going against the length of a finger.
Review:
These gloves are well-balanced, highly durable, and high quality gloves for the price (under $40 ). The soft leather provides a more realistic feel for full speed drills then the big fluffy boxing gloves.
Note: some people say it is a bit tight for a large people, and you may need to have a supporter inside to not hurt your hands.
---
Tips Of Boxing Gloves Maintenance
Use the above information as your guide to the right boxing gloves, and enjoy a more than satisfactory user experience. Finlay, there is just a few maintenance tips one "Runner 5″ friend:
1. When you finish spray down the inside with a bit of Lysol (or knock-off) disinfectant
2. Next stuff in a bit of newspaper to allow airflow to move through the gloves
3. Don't stuff them into a nasty gym bag, let them air out in your garage or basement
4. If you really want them to smell fresh you can go out and pick up a cheap bag of hamster cedar bedding, stuff two clean gym socks with the bedding, tie them off and then insert like the newspaper up there in step 2.
And for you convenience, we have chosen one pair Glove Deodorizers for you, Only $10 for longer life gloves!
Useful Meister Glove Deodorizers – for Boxing and All Sports Absorbs Stink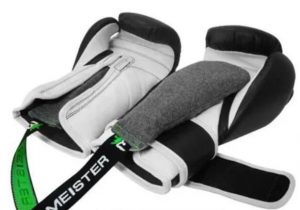 ♥  Absorbs unwanted moisture and odor to keep gloves hygienic
♥  Increases life of gloves by avoiding breakdown from moisture
♥  High quality flannel and premium aromatic, absorbent fillings. Nunchucks design keeps gloves together
♥  Works great for Boxing Gloves, Goalie Gloves, Hockey Gloves, Ski Gloves & more. Even fits perfectly in shoes!
Review:
Highly recommend getting whatever smell you think would work best for you and like. You cannot go wrong with this product and will extend the life of your gloves and keep them dry and smelling great after usage.
---
Top 5 Heavy Bag Boxing Gloves Comparison
Title
Venum Challenger 2.0 - Heavy Bag Boxing Gloves
Twins Special Gloves Velcro - All-purpose for training and sparring
RDX Maya F12 - Half Finger Training Gloves
Cheerwing PU Training - Kids Boxing Gloves
Mark
Bigger size
Big and pillow
Ez-velcro
Age 5-10 years
Price
$48.07
$26.99
$17.98
Related Punching Bags You May Need: